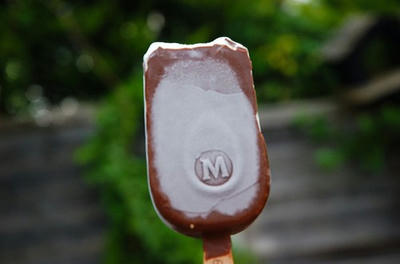 Cupid's arrow often points me in the direction of Valentine's Day catastrophe. I will spare you the gory details of my many V-day disasters, but think messy break-ups, dislocated knees, stomach viruses, and an overwhelming heap of steaming disappointment, and you won't be surprised to hear that Valentine's Day has never been my favorite holiday.
However, this year I have high hopes for Valentine's Day, because I'll make no frills about it besides using it as an excuse to indulge in far too much food, wine, and Netflix movies. The saying goes "the way to a man's heart is through his stomach," and I have no problem with that. As long as I get a plate piled up with goodness, too, I can boost your affections through food. You'll bump yourself up a few notches in my book if you volunteer to do the dishes afterward.
One thing that I find really romantic in the food department is breakfast in bed. While I'll never turn down bacon and eggs, Valentine's Day is all about sweets, so breakfast on that day, in my opinion, should be a special treat to the sugar-lover.
Ladies and gentlemen, without further adieu, meet Red Velvet Pancakes with Cream Cheese Frosting Syrup. This sweet treat really puts the cake in pancake, but who would complain about that? The pancakes are great on their own, but the cream cheese frosting syrup is really what puts it over the edge on the delicious scale. You can bet I'll be making these for Valentine's Day to start my morning off right!
Best of all, I've tried making this recipe the quick way and the hard way, and I have to admit, they yield the same results. I'm going to give you the quick recipe, and hopefully that will save you some sleeping and/or cuddling time in the AM!