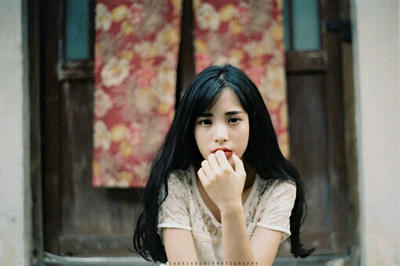 There's a small restaurant in our neighborhood known for great pizza. And yes, the pizza is on point. But, really, it's their salads I crave - substantial, always changing, made from whatever looks great at the market. I'd tell you the name of the place, but scoring a table is already enough of a wait. It's Ragazza. I ordered a ringer of a salad the other night, and have been making a version at home in the days since - kale, farro, lots of avocado, carrots and fennel tossed with a creamy green garlic dressing. It's as good as it sounds. The version I've been making is down below, or you can check out the version Sharon makes with little gem lettuce here
Properties
(scroll a bit).
To prep the fennel and carrots, it's worth using a mandolin if you have one. If not, no problem, just use a knife an slice very thinly. If you do too crude a cut the salad loses a bit of its finesse. I like it made with semi-pearled farro, but when I ran out of that reached for wheatberries too. Either way is good
stanley property
.
It has been a bit wild around here and this sort of thing is nice to be able to throw together on somewhat of a whim. To keep most of the ingredients prepped isn't a big deal (grains/dressing/carrots/ nuts)...then, it's not much of a leap to a full meal by adding a poached egg.
Thank you to everyone who stopped by QUITOKEETO yesterday. Also(!) apologies to those of you who got there after all the items sold through. I imagined that we'd stocked plenty to carry us through a two week run, and let's just say I misjudged that. By a mile. There were a few factors going into it - some of the items are so limited (or vintage) that there was no way to stock more, we have some physical space limitations, that sort of thing. Anyway, thanks for your patience (and enthusiasm!) - the learning curve on this one is steep
paper craft storage
!